Praise Break
We Celebrate You!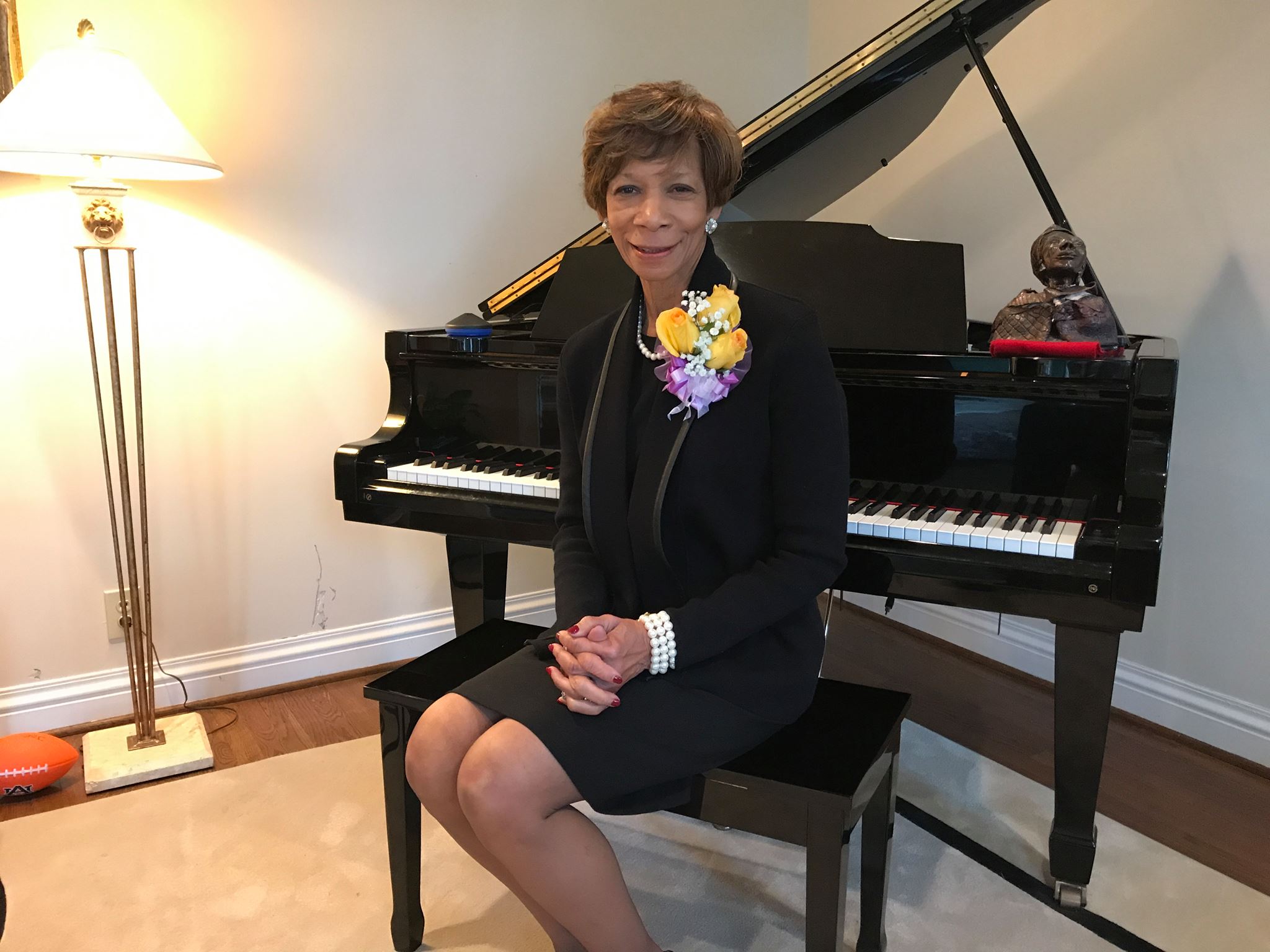 Gladys Gillis
Link Gladys Daniels Gillis earned a Bachelor of Science degree from Alabama A&M University and a Master's degree from Alabama State University. During her 25 years as a member of the Montgomery (AL) Chapter of The Links, Incorporated, she has served as Chaplain, Pro- gram Director, Vice President, and President. She currently serves as Chair of the Ethics Committee and HBCU Coordinator for Services to Youth.
Professionally, Link Gladys was employed as an Editor for the United States Air Force Computer Systems Command at Gunter Air Force Base where she received numerous sustained superior service awards. She enjoyed a teaching career as an English instructor at The Alabama State University, from which she retired, for many years. Link Gladys is a member of St. John's AME Church, a Life Member of the oldest Greek organization for college educated women, Alpha Kappa Alpha Sorority, Incorporated, and a Life Member of the Association Group of Jack & Jill of America. She is married to Attorney Henry Lewis Gillis and is the mother to Kevin, a broadcast graphics artist for the National Football League (NFL); Kendra, a pediatrician; and Kristen, an attorney.
She is an active and loving grandmother to five grandsons: Joe IV, Grant, Langston, Xavier, and Winston. She is the daughter of Rozell and Eva Daniels. Link Gladys has nine brothers as she so proudly claims the title of the only girl. She was born on her mother's birthday and is lucky #7. Link Gladys enjoys reading, traveling, movies, and time with her large family and many friends. Her family thinks the world of her and they thank God each day for a wife, mother, grandmother, sister, aunt, and friend like her! They are all blessed because of her!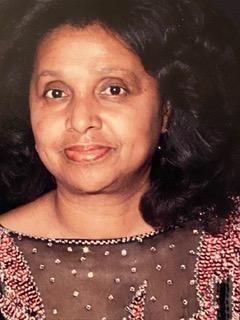 Bernice Price
Bernice, inducted in 1987, devoted 31 years of faithful service to the Montgomery (AL) Chapter before transferring to Alumnae Status. During those years, Link Bernice served in a number of leadership roles in the chapter as well as the community. In the chapter, Link Bernice served as Chaplain, Recording Secretary, Protocols and Rituals Chair, as well as Chair of the Services to Youth and The Arts Facets. Under her leadership, the chapter received awards and recognition at both the Southern Area and National levels. The Services to Youth Facet received recognition at the Southern Area level as a best practice for the three-year program: "Fit for Fun – Girls Taking Charge of Their Well-Being," This was part of the Southern Area's focus on obesity. The Arts Facet received the Poster Arts Award as well as third place for a book of original meditations presented to the residents of St Jude. Link Bernice also served as a member of the National Evaluation team for Programs and as a member of the National Protocol Committee at two National Assemblies.
In the community, Link Bernice has served on Executive Committees of the Montgomery Symphony Orchestra and the Montgomery Museum of Fine Arts. Additionally, she served two terms on the Board of Directors of Leadership Montgomery. Moreover, Link Bernice was the first African American to chair the Alabama State Council on the Arts and the first African American from Alabama to sit on the Board of Directors of The National Association of State Art Agencies, located in Washington, D.C. She was one of five women recipients of the Martin Luther King, Jr. "Drum Major for Justice" Award. In September, 2021, Link Bernice reunited with the Chapter as an Active member. She is married to Connecting Link, Judge Charles Price and is the mother of Link Susan Yvette Price and Heir-o-Link Judge Charles Price, II. She is a retired Assistant Professor of Humanities at Alabama State University.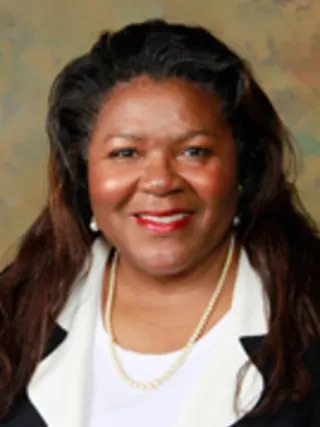 Beverly Stoudemire-Howlett
We say that programming is the heart of Links, well we are so very blessed the Montgomery Chapter has our very own cardiologist, Dr. Beverly Stoudemire-Howlett, who makes sure our hearts are in great shape!
Beverly is our April Praise Break. Professionally, she is a dedicated and highly sought after cardiologist with nearly 40 years of care to many. She is always willing to lend her expertise and knowledge and willingly serves on many panels, boards, and educational forums. She has served with love since joining Links in 2000.
She is married to Connecting Link James Howlett and is a loving, doting caregiver for her 97 year old mother. Link Beverly is a member of many organizations, including Alpha Kappa Alpha Sorority, Incorporated. Link Beverly is a busy woman…but never too busy to offer a kind smile or an encouraging word.
Poet Susan Polis Schulz, shares: My day always becomes wonderful when I see your pretty face smiling so sweetly. There is such warmth and intelligence radiating from you it seems that every day you grow smarter and more beautiful.
Thank you for all you do Link Beverly and we celebrate you our sister with this Praise Break!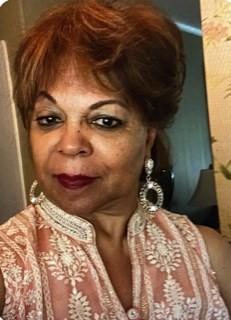 Hazel Youngblood
Montgomery (AL) Chapter of The Links, Inc. proudly welcomes back to Active status Link Hazel Youngblood. Link Hazel has been active in the chapter since her induction in 1990. Link Hazel has served the chapter in a variety of ways. She has served as a Program Coordinator, Co-Chair of the Arts Facet, Co-Chair and Chair of the Rituals Committee. As a member of the Services to Youth Facet Committee, she was an active part of "Fit For Fun – Girls Taking Charge of Their Well-Being," which was recognized as a Best Practice program by the Southern Area. As a member of The Arts Facet Committee, she helped organize the award winning Day of Service, offering manicures to the residents of St. Jude. Link Hazel is well known in the chapter as quick to lend a helping hand with a smile.
Link Hazel is the recipient of several accolades, including: a ten-year service award from the National Center for the Study of Civil Rights and African American Center at Alabama State University. Likewise, she is the recipient of a Certificate of recognition for Outstanding Support in the Goals and Efforts of the Students in Montgomery School System.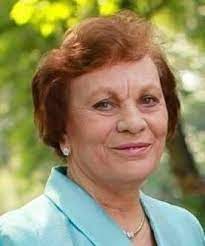 Mildred Worthy
Make new friends but keep the old – one is silver but the other's gold! Today's praise break is so special to us because she's Platinum! Link Mildred Worthy is our October honoree.
Link Mildred, a native of Linden, North Carolina, has been a member for 44 years and counting, joining in 1977. She exemplifies friendship and service and has served the Montgomery chapter on various facets, committees, and positions including chapter president.
Professionally she is a retired Alabama Education Association Executive. Link Mildred is a dedicated community servant and has served her church, sorority – Alpha Kappa Alpha Sorority, Incorporated, Alabama State University Theater Arts Department, the Montgomery Water Works Board, and many other organizations with her time and treasure.
Above all, Link Mildred's family is her greatest joy! She is the Widow of Connecting Link Arthur G. Worthy, a proud mother, doting grandmother, and a blessed great grandmother. We are so grateful to have this "Birthday Girl" as our friend and thankful for all the love, support, and guidance she freely gives.
We honor you and celebrate your friendship and service!