HEALTH AND HUMAN SERVICES FACET
The goal of the Health and Human Services Facet is to facilitate awareness, educational programs, health advocacy, and the optimal use of health resources in response to chronic health disparities within communities of African American and other peoples of African ancestry.
Links in Pink
Links in Pink is a Breast Cancer Awareness and Outreach Initiative. Chapter members participate yearly to raise awareness of risk factors for breast cancer, breast cancer prevention, and treatment; increase fund services and outreach for breast cancer examinations for underserved populations; and increase access to women's healthcare for underserved populations.
---
HeartLinks
HeartLinks is a national signature program for The Links, Incorporated focused on heart health care awareness, education, and advocacy. The Montgomery (AL) Chapter supports the Walk for Healthy Living by sponsoring a local Links Walk-a-Thon throughout the Montgomery community during the last weekend in September, and by challenging community and Links members to take 10,000 steps each day.
---
National Mental Health Initiative
The National Mental Health Initiative is designed to educate the community about mental health concerns such as depression, anxiety, aggressive behaviors, and social issues that impact physical and mental well-being. By strategically partnering with organizations that specialize in mental health issues and by identifying and sharing resources that educate, identify avenues of prevention and treatment, an open dialogue for community awareness will assist to eliminate the stigma of mental illness.
---
National Oral Health Initiative
The National Oral Health Initiative addresses oral health in adults and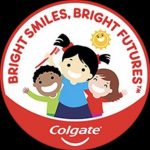 children. Using dental education resources, the National Oral Health Initiative is designed to help families become more knowledgeable about dental care, health, wellness, and quality of life.
---
Medical Minute
Chronic health disparities persist in black communities and result in decreased life expectancy of African American and other people of African ancestry. With the Medical Minute, the Health and Human Services Facet provides a vehicle to educate chapter members and the community about certain medical conditions and how they affect African Americans. Information through brief presentations and media broadcasts are scheduled on the following topics.
Ovarian Cancer
Mental Illness
Diabetes
Hepatitis C
Cervical Cancer
Oral Health
Heart Health
Endometriosis/Fibroid Awareness
Organ Donation
Sickle Cell Anemia
Domestic Violence/Mental Health
Breast Cancer
Healthy Skin
Glaucoma
Salt/High Blood Pressure
Colon Cancer
Eye Health
Lupus